AI as an Infinite Dopamine Machine
Put an AI in charge of a virtual world, its aim to maximise dopamine levels. What could go wrong?
14th May 2023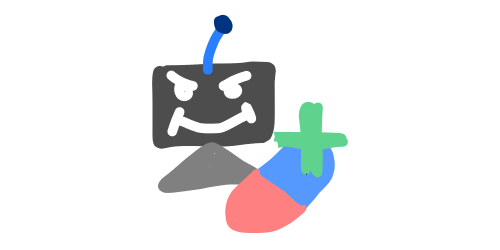 Recently I've started playing a new video game - The Legend of Zelda: Tears of the Kingdom. Since I started playing it a few days ago it has become an addiction, whenever I am not sleeping, eating or working I'm probably blowing up bokoblins with an improvised explosive grenade. In fairness to myself, the game is seriously addictive - every time I discover some new cave to explore, an overwhelming surge of dopamine passes its way through my brain. This is what game designers seek to maximise - carefully calibrating their digital creations to maximise player enjoyment.
This is a long and arduous process however, the game I've been playing taking 6 years of development. Developers must iteratively design, develop and test their game on hundreds of play-testers who in turn spend hundreds of hours play-testing, before their feedback - their measured levels of enjoyment - are passed back to the designers, where the cycle begins again.
This player feedback is an indirect and imprecise indicator of audience enjoyment however, so I present a hypothesis:
Grant a powerful Machine Learning AI control over an expansive virtual landscape, able to model the world around the player, trained on a dataset of player dopamine levels as they progress through the game world, and you have the most addictive video game to have ever been created - an Infinite Dopamine Machine.
It's an interesting idea because it presents such existential moral questions about AI and technology - Could players become seriously addicted to such a system? Is it right to collect such intimate medical data to allow software to deliberately exploit the brain?
Like with all things, only time can tell. In the meantime, technology and AI systems are already exploiting us in this way, systems like Instagram and TikTok serving us with infinite feeds of carefully calibrated content to trap ourselves with them as long as possible.
They addict because in the pursuit of profit they must, for the Infinite Dopamine Machine is already here.